How Qoulomb helped BizAneKdotes rebrand themselves for evolving B2B Landscape?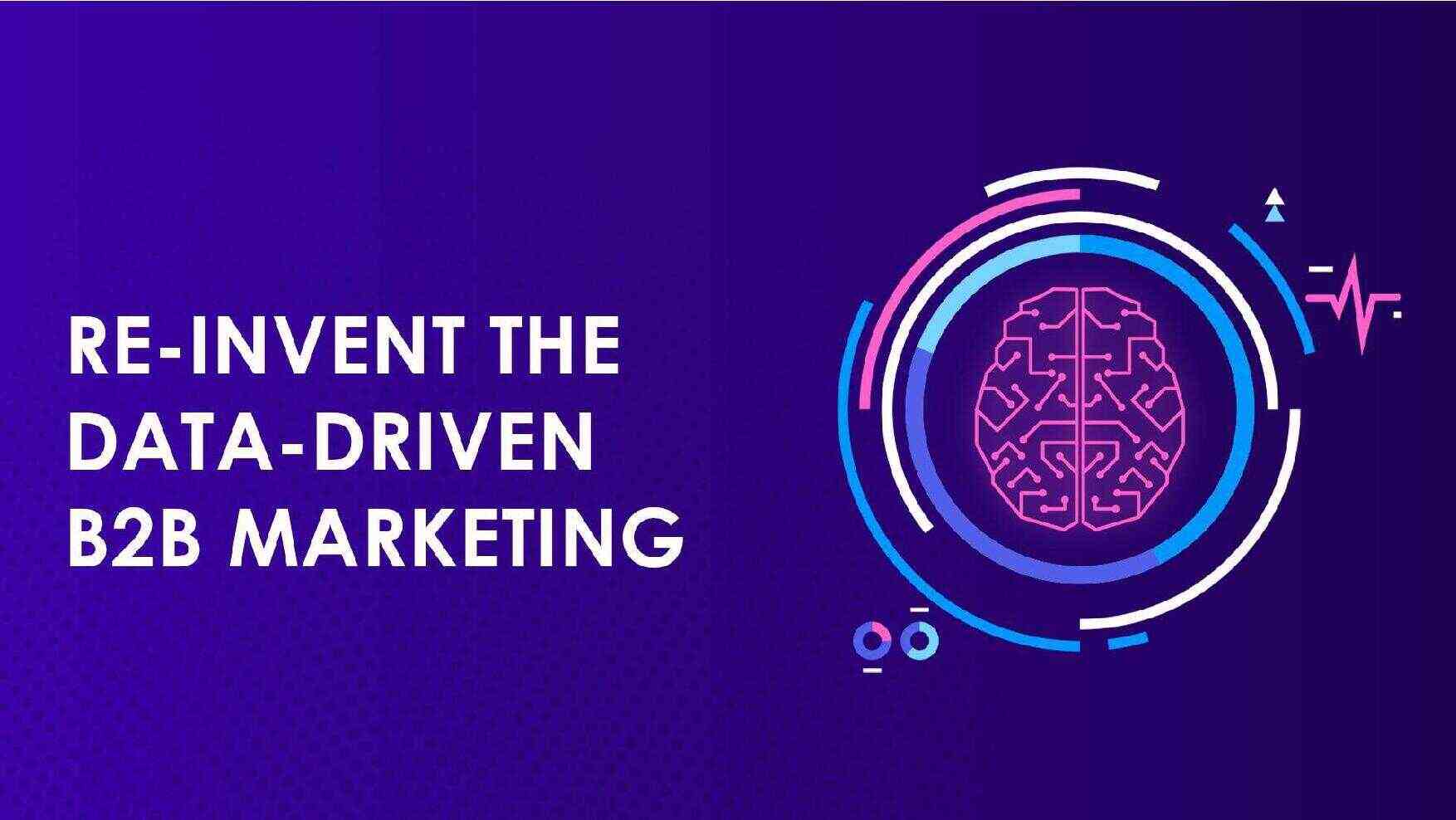 BizAneKdotes collaborated with us to change its identity and market position. They started as a B2B marketing service company with 2 experienced Founders belonging to the same Industry. Arindam Dey – the Founder, carries experience of almost 15 years in the B2B Industry. After working with market leaders, he identified potential market gaps with customer satisfaction and decided to launch his own company. 
" BizAneKdotes is an award-winning & impact-driven B2B performance marketing solutions company. "
Brand Purpose & Brand Definition
The branding begins with the key element – Brand Purpose – In terms of Simon Sinek, everyone knows it as Golden Circle. As a Branding & Content Marketing company, we discussed with the Founder and the team their understanding of Brand Purpose. 
After few rounds of discussions with Arindam & his team, we noted down the key areas and concepts which could help us build a story for BizAneKdotes.
Yes, you might have guessed correctly – that last definition came from the Founder himself. 
This exercise of talking deeply about the brand and pushing the employees and founder to identify the brand is always revealing. It uncovers the confusion between the team that exists silently.
We sat down and worked around the data given by Arindam about the market, target audience, and the B2B Industry.
The term – 'anecdote' means a short narrative about a point, place, or person that brings meaning.
Talking about B2B Industry, it was popular for no creativity and storytelling. Especially, in the times of COVID, customers felt the need to connect with a humane brand. There were thousands of businesses stepping up with digital technologies. But the new tech like Data Analytics, AI, Intent-based marketing had pretty little awareness in the market. BizAneKdotes's mission revolved around enabling digital transformation for these businesses swiftly.
These facts combined gave us a clear & unique brand purpose for BizAneKdotes.
" BizAneKdotes is a performance marketing solutions company built on blocks of storytelling and innovation. "
This narrative of 'a storytelling brand' represents the change in B2B Landscape where creativity is stepping up and brands are experimenting. 
Mission & Vision Statement
The B2B Marketing landscape was going through a series of innovations in the marketing approach. The 2 years of pandemic disrupted the traditional approach and brought new forms of marketing.
This essentiated a fresh & brand new approach for BizAneKdotes. This new phase saw hundreds of businesses gearing up for an unknown journey of the digital world. The core problem gap was – unawareness of high-tech tools to transform digitally.
With Storytelling & innovation as core brand message elements, we expanded this further into a Mission statement.
" Seamless Enablement of Digital Technologies for every business.
We have a mission to Equip every business with the current power of analytics and intelligent marketing. With a smart approach and strategies, we want to empower every business to reach more audiences and impact them with storytelling"
Mission and Vision statements are considered to be same part for most of the cases. But, that's not how it should be. Though they belong to the same part of the strategy, web copy but still the meaning is not the same. The mission statement is more about the near goals, about the company, and the why of existence.
A vision statement talks about the future of the company and the values they want to impart in this world. Both these statements help the decision-makers of the company to plan for short as well as long terms.
"Era of Customer Satisfaction" 
Brand Messaging & Brand Identity

About Us
"Digital Transformation made simple & effective."
BizAneKdotes is a performance solutions company helping brands in effortless digital transformation. In the B2B Landscape, we use our experience & expertise to leverage innovation for growing your revenue. Our storytelling approach is a blend of forward-thinking & past experience.
"Bringing storytelling & technology to create inspiring stories and building relationships."
BizAneKdotes is a group of innovative, experienced, and crazy professionals who are driven by the outcomes. We are renovating the way B2B and B2C Marketing works. Stepping ahead, we are leveraging the New Technology with a perfect mix of experience and creativity.
We have proven strategies and We also have fresh and innovative strategies. For you, we are a one-stop and comprehensive digital transformation and digital growth partner.
Data is Oil and we have the tools with AI and Analytics to Churn out the revenue-boosting strategies for your business.
With an entirely different approach, Qoulomb had to create a company profile that resonates with the message. BizAneKdotes were rebranding with a message of re-inventing the wheel of B2B Marketing landscape.
We took company profile as an opportunity to reflect these values and create user-oriented profile.
Focused on the customer, we included social proof (case studies), detailed service descriptions & clientele to build trust & authority.
Content Marketing - Blogs, Guest Blogging & SEO
At Qoulomb, we consider blogs as a valuable opportunity to connect with audience. The target audience is essentially a mix of market leading CXOs & budding marketers.
The brand new approach of BizAneKdotes needed to get reflected in the blogging also.
The blogging strategy started with Competitor's SEO audit for targeted keywords.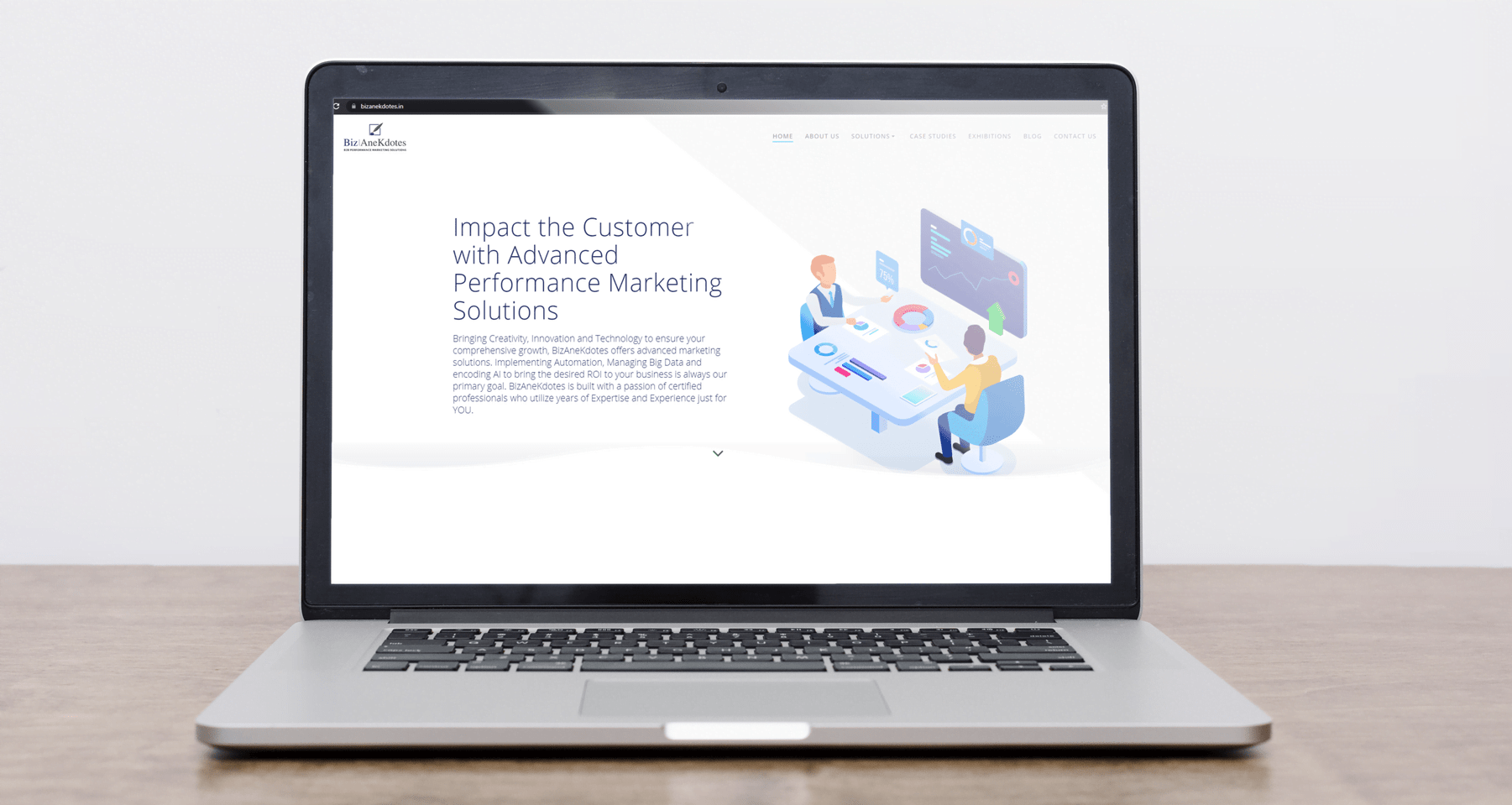 With the varieties of categories, it became easy to focus on one at a time and create blog for specific segmented audience.
This content strategy helped BizAneKdotes reach more audience and generate more revenue. Within 2 months of rebranding, they were able to convert 50% more clients through website.
Also, the collaboration of Qoulomb & BizAneKdotes led to formation of BizAneKdotes led 'The Vision Board' – A platform for Marketers where they stay updated with latest B2B trends and get Insights from best of marketing leaders of Indian Giants.
Working with BizAneKdotes has been a lovely journey for entire team of Qoulomb. The conversations were awesome and the energy was utmost all the time. That's why we are still working with them on multiple projects.
Just like us, Arindam Dey and team of BizAneKdotes found us crazy, dedicated and more as they say… Let's hear them out.
"Team of Qoulomb was extremely creative during our website rebranding. Their written web copy was relevant and near to perfect. The thought-process of Qoulomb helped us build a unique brand in the market with Rebranding. We are still working together and hoping to produce great success"
There are more success stories like this which we lived in those moments. Here are more of them.. Enjoy at your own pace.
In case you would love to build a relationship with us and foster our mission to enable businesses conne.
Forget the Branding, Forget the Marketing. We will talk about your problem and the best way to solve it even if you don't choose us. Our passion to help is bigger than anything else.
Many Problems. One Solution.
Book a Call and give your brand the best opportunity to develop and grow.
Our Newsletter is not FREE. It takes your precious time to read every newsletter. That's why we have curated super selected pieces to increase the value level of your Inbox. Stay ahead from competitors with knowlEDGE you need.